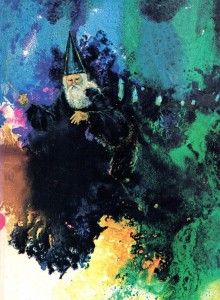 Not only are people in the Netherlands very excited about the Spiritual NLP Practitioner (the spiritual growth center The Rose in Amsterdam actually sponsors the Dutch edition), there is also a lot of interest abroad. In fact we have two international editions of the Spiritual NLP Practitioner coming up.
We have a very extensive study guide for the Spiritual NLP Practitioner. You can download this study guide directly here:
Spiritual NLP Practitioner Study Guide
Participating in the Spiritual NLP Practitioner results in:
experience spirituality with both feet on the ground;

you learn how to manage your feelings and emotions well;

you learn hypnotic communication;

you learn how to enchant people and break spells on you;

you learn more about the Enneagram, Kabbalistic energy centres in the body, Yoga, The Tao and how these connect with Neuro-Linguistic Programming;

you learn how to apply all of this to both yourself and others,

you become a Licensed NLP Practitioner™.
Logistical details:
Spiritual NLP Practitioner Amsterdam, The Netherlands
Language: Dutch

Number of days: 9

Dates: 17, 18, 19 feb 24, 25, 26 maart 21, 22, 23 april 2017

Times: 10am till 5pm

Location:

Centrum de Roos

, PC Hooftstraat 183, Amsterdam, the Netherlands

Fee: 1450,- euro ex. VAT (for early bird offers, please see:

NLP Magick in Dutch

.)
Spiritual NLP Practitioner Delhi, India
Language: English

Number of days: 7

Dates: November 6th – 12th 2017

Times: 9.30 am till 6pm

Location:

DLF Club5

, Opp. Trinity Tower, Gurgaon – 122002, Haryana, India

Fee: 975,- euro ex. VAT (Early bird discount till July 1st: 800,- euro ex. VAT
Spiritual NLP Practitioner Testimonials:
This training gave me a lot. It connected well with some old issues that recently came up again. I really got the tools to deal with it and I now feel that I got my old power back again. I feel good and I am happier than before. The training was well organised. Sometimes it was a bit overwhelming but this links up with my anxiety. So in the future I am going to use the techniques for more self-esteem and confidence a lot! I really enjoyed the final trance of the course. It is still going on in the back of my mind. But mostly I was inspired by the lightness of the training. I laughed a lot.
—-
Hi Joost,

Now that I am walking on my true path in the stimulating knowledge that I have more to share, I let you know that I experienced the Spiritual NLP Practitioner as very valuable and inspiring.

As a type 5, Analyst, I am always looking for inspiring people who get me thinking and thus help me further on my spiritual path. Your method of training has given me an accessible way of how I can get more out of my life. By applying specific NLP techniques I am now able to stop negative patterns, neutralise and replace them with more positive patterns which makes me feel even better.

By participating in the Spiritual NLP Practitioner I learned skills that I use to achieve certain goals in my spiritual life. In addition, the content of the training gives me the confidence that the tools the NLP practitioner provides help me to start coaching immediately so that I'm going to gain work experience as a coach. Because of this I stopped to worrying about how much training I still have to follow before I actually start coaching people.

Thank you!

Eline
To book the Spiritual NLP Practitioner
To book the Spiritual NLP Practitioner please fill in the form below. Depending on what is the best option for you, you either will be invoiced by TIOUW.com BV from the Netherlands or from the local organizer. We'll make sure that you get the best deal available. Signing up is 100% safe as as long as the invoice hasn't been paid yet, you can cancel it without any costs by email. So take the first step on your next big adventure and sign up today by filling in the form below: